Exploring Art in Biology
Expanding the Creative Scope at Mountain Lake Since 2011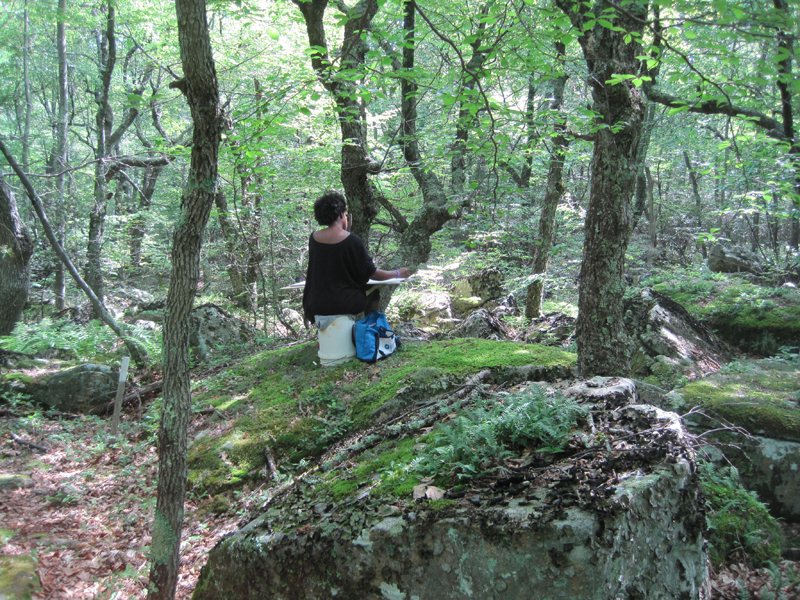 ArtLab brings artists and scientists together to share viewpoints, observations, philosophies, and perspectives in their common quest to observe and understand the world around them. Art and science are both creative endeavors. The diversity in how artists and scientists observe the world and attempt to communicate what they see enriches and enlightens them both. The ArtLab program provides time, space, and inspiration to create, learn, and explore. It is set on a remote but comfortable Appalachian mountaintop where artists are surrounded by biological questions, answers, historical artifacts, collections, scientific activity, wildlands, and most importantly, the people who love these things. During the ArtLab program 60-80 scientists, artists, and students call Mountain Lake Biological Station home. The Station has a growing art collection including work from past resident artists, long-time Station resident Lucile Walton, and John James Audubon.  
Participation in ArtLab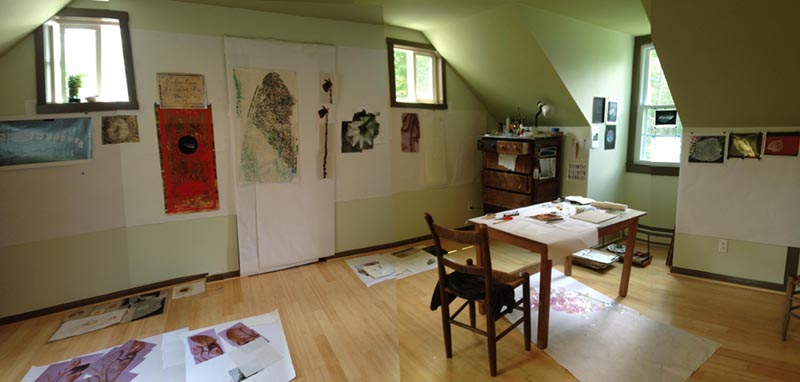 Artists come to Mountain Lake in three ways: by application and nomination as Artists-in-Residence, undergraduate art students from University of Virginia, and as invited Lucile Walton Fellows. All artists live and work within the Mountain Lake Biological Station community and are asked to participate in the Open House the Station hosts during the program (There are no other participant requirements or expectations). 
Artists gather at the Station for two weeks each summer, usually in July. Applications and nominations are taken over the winter. UVA students interested in participating should contact their concentration advisor in the Studio Art Department. Contributions of art or financial support are welcome and will be used to build and improve the program. Contact the Station or visit our development page to learn how to support the program.
Mission
To bring artists and scientists together to share viewpoints, observations, creativity, and perspectives in their common quest to understand the world around them; 
To attract professional emerging, mid and late career artists who have an affinity for the natural world and whose creativity explores the intersection of arts and science; 
To support a broad diversity of artists and art forms at MLBS with the resources available at a biological field station;
To provide time, space, and community to inspire and direct new exploration and experimental work by both artists and scientists;
To collect, maintain, and display work created at MLBS;
To collaborate with sister and other likeminded programs.