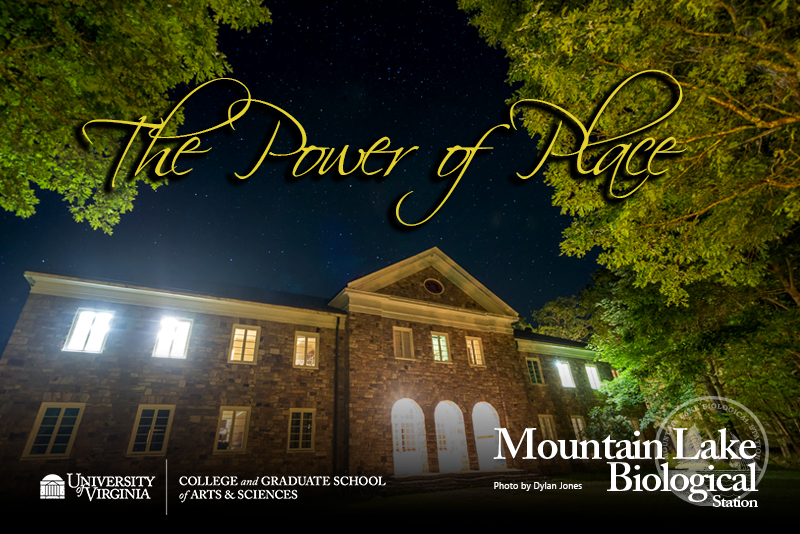 The 2022 season on the mountain was a welcome return to something resembling normalcy. Classes and workshops were brimming and the opportunity to share the Mountain Lake experience with new people was a true gift of summer. We're looking forward to getting back to full operations this coming summer and embracing a new influx of visitors.
I would like to make a special ask this year – please tell someone who has never been to the Station and maybe never heard of it about us. Our scientists, artists, students, and staff form the core of who we are and bringing new people into the fold is critical to the intellectual and cultural growth of our community. So please just remember to suggest spending time at the Station to those you know. As always, if you are in a position to support us financially this year, we are always grateful for the help. Most of our support goes directly to defraying the cost of experiencing Mountain Lake for new users.
We hope you and yours are physically and mentally healthy and happy wherever you are, and if your travels bring you to southwest Virginia, be sure to stop by the mountain.
Sincerely,
Butch Brodie, Director
---
Friend of MLBS
Goes toward the most pressing needs of the station.
Suggested gift level:
Student Fellowships
Fellowships allow us to offer financial assistance to those students who might not otherwise be able to study at the station. Your support ensures that passionate students will be able to experience all that Mountain Lake offers.
Suggested gift level:
Undergraduate Student Fellowship:  $250
Graduate Student Fellowship:  $500
Walton Lecture
The Walton Lecture series was initiated in 1980 and continues to bring some of the most exciting personalities in evolution, ecology, and behavior to interact with the station community. Take a look at recent Walton Lecturers! Your support is what makes it possible to offer the Walton Lecture each year.
Suggested gift level:
---
To Mail in Your Gift
Make checks payable to "The College Foundation of U.Va."
Please specify a designation below in the memo field of your check.
Friend of MLBS

MLBS Undergraduate Student Fellowship

MLBS Graduate Student Fellowship

MLBS Walton Lecture
Mail to:
The College Foundation of UVA
P.O. Box 400801
Charlottesville, VA  22904-4801