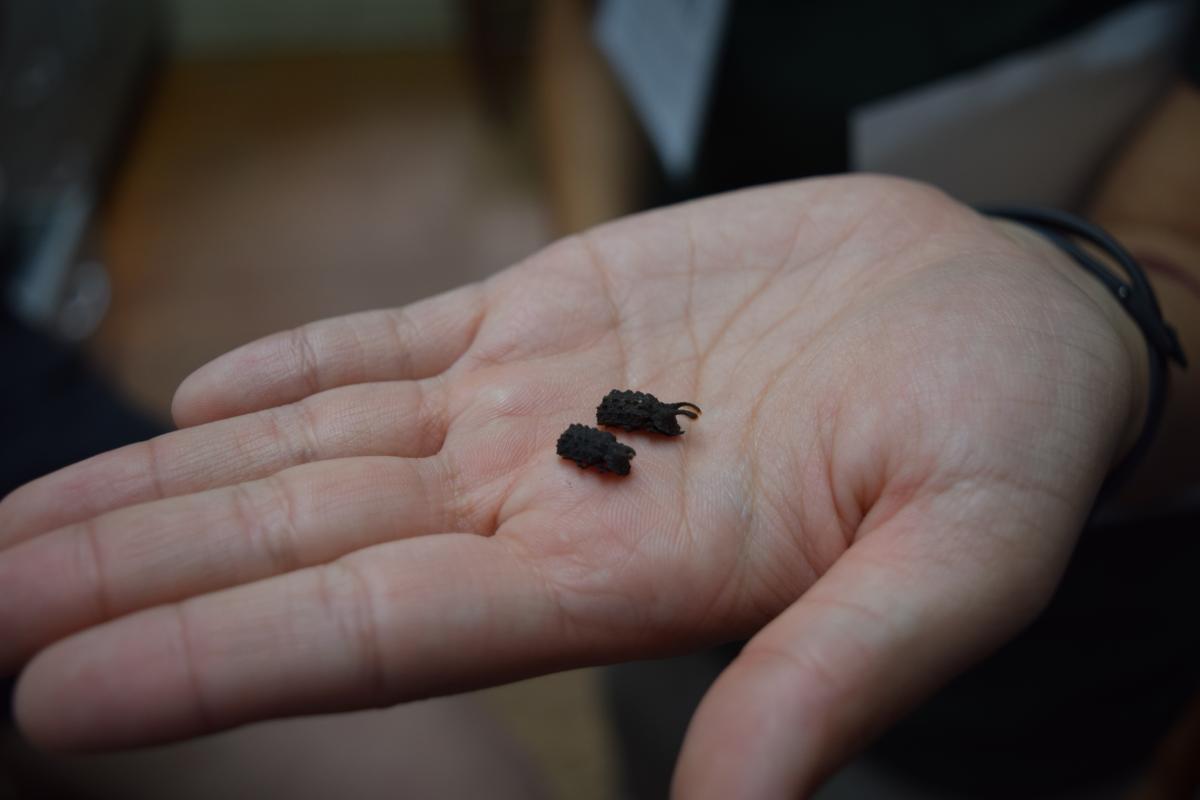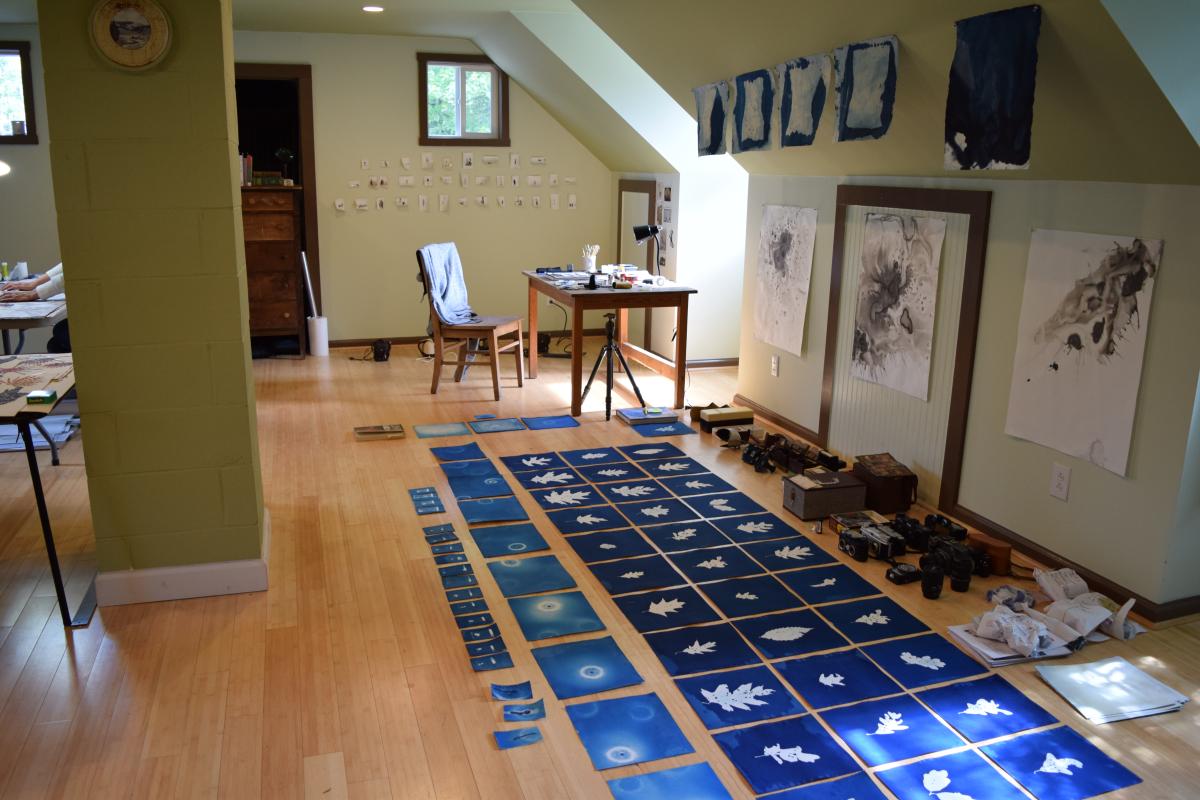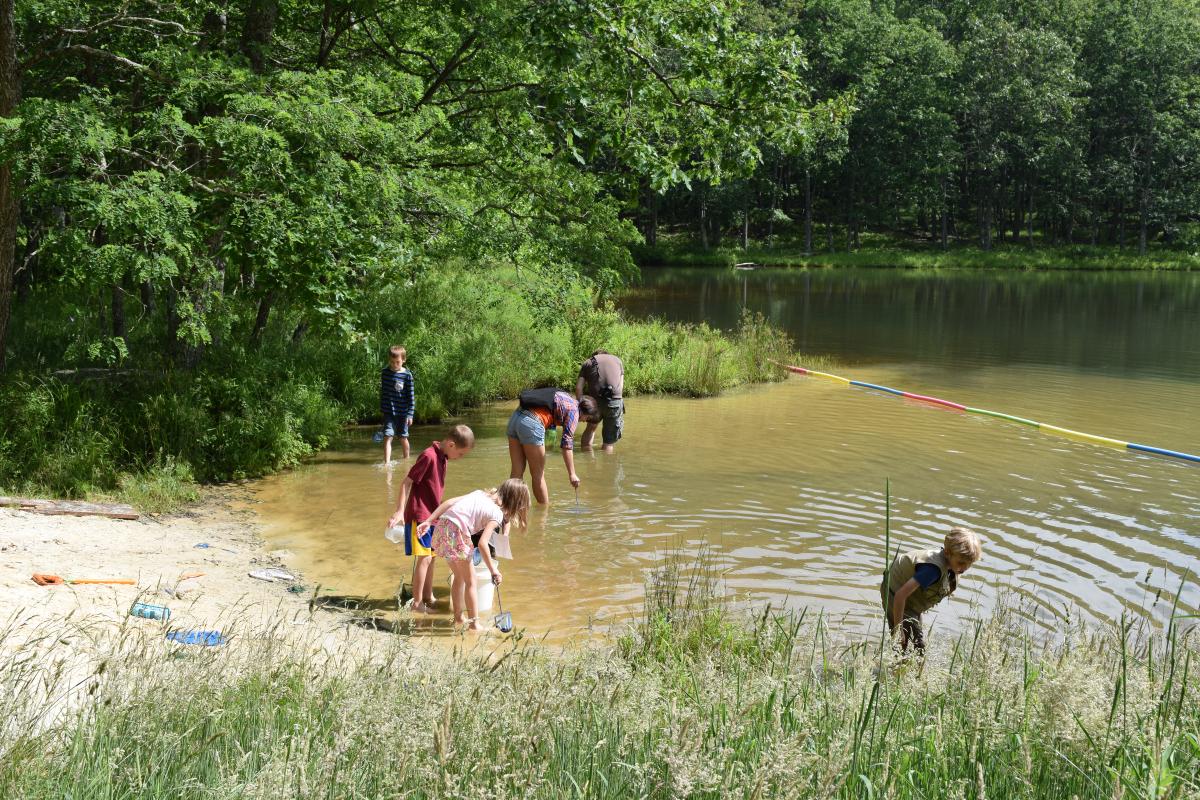 Mountain Lake Biological Station will hold its annual Open House on Saturday, July 21 from 2:00 – 5:00 PM.  This family-friendly event is a unique opportunity to meet MLBS biologists, explore historic facilities and hiking trails, learn first-hand about Station research, and understand how this research advances science and benefits the natural world.  Come experience open labs, exhibits, hands-on activities, tours of the National Ecological Observatory Network (NEON) tower site, nature walks led by MLBS researchers, arts and crafts, open art studios, and more!
MLBS is a diverse community of scientists, instructors, research interns, students, and artists from around the world who conduct research, take field-based courses, and create art on top of beautiful Salt Pond Mountain. The biological station is adjoined by the Jefferson National Forest, the Mountain Lake Wilderness, and the Mountain Lake Lodge and Conservancy.
 A list of activities (subject to change) is below. Updates will also be posted on the Facebook event page. Join us for an afternoon of fun and learning in nature's classroom!
*Please note that NO PETS are allowed at the station, and dogs may not be left in vehicles.*  Thank you for your understanding and cooperation!
Where:
Mountain Lake Biological Station, 240 Salt Pond Rd, Pembroke, VA (directions here)
When:
Saturday, July 21, 2018 from 2:00 - 5:00 PM
Questions? 
Contact the office: 540-626-7196, mlbs@virginia.edu 
PROGRAM OF ACTIVITIES 
(subject to change)
  Scheduled Activities
NEON Tower Tours                                   2:30 and 3:30 – depart from Lewis Patio                      
Diagram of Forces (art performance)                   3:00 – Wilbur Lab (side entrance)
Nature Hikes                                               3:15 and 4:00 – depart from Lewis Patio  
Meet Our Scientists & Organisms
| | |
| --- | --- |
| Social amoeba | Lewis 103 |
| Salamanders | Lewis 107 |
| Stream ecology | Lewis 109 |
| Collections – curating and preparing specimens | Lewis 201 |
| Plants / Pollination | Lewis 202 |
| Snakes | Lewis 203 |
| Ants & seed dispersal | Lewis 204 |
| Mice & disease transmission | Lewis 209 |
| Forked fungus beetles | Lewis 211 |
| National Ecological Observatory Network (NEON) | Lewis Foyer |
| Wildlife – camera traps, specimens | Lewis Auditorium |
| Science communication videos | Lewis Library computers |
Exploration & Crafts
| | |
| --- | --- |
| Exploring pond inhabitants | Riopel Pond Beach |
| Observing organisms under microscopes | Walton Pavilion |
| Nature crafts and face painting | Walton Pavilion lawn |
Collections & History
| | |
| --- | --- |
| Preserved animal and plant specimens | Lewis 201 |
| Historical photographs and scientific instruments | Lewis Library |
ArtLab
| | |
| --- | --- |
| Open art studio | Lewis 108 |
| Paintings and ceramics | Lewis 110 |
| Print studio (salt and pigments) | Wilbur Lab (side entrance) |
| View camera demonstration | Walton Pavilion Lawn |