Charles Theodore Mohr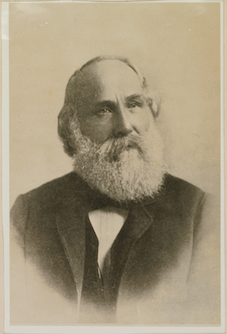 Charles Theodore Mohr was born in 1824 in Germany. Early on in his life he was introduced to botany through his great-uncle, and attended the polytechnical school in Stuttgart. Mohr was invited by the explorer August Kappler to travel to Surinam, where Mohr collected plants. Upon his return to Europe, he worked as a chemist, until he and his brother decided to emigrate to the United States. After staying in Cincinnati and then California, Mohr married and briefly settled in Louisiana before traveling to Mexico to work as a pharmacist. In 1857 Mohr moved to Mobile, Alabama, and established a German pharmacy. Mohr continued to study botany, collecting mosses and examining fertilizers and minerals. He published The Forests of Alabama and Their Products based upon this research. The United States Department of Agriculture recruited Mohr to research botany in the forests, and he was given an honorary doctoral degree by the University of Alabama. Mohr died in 1901, but was most famous for his publication Plant Life of Alabama, released two weeks after his death. 
Ivey Lewis grouped Charles Theodore Mohr into the "Contemporaries of the Deep South" group, and his words about Mohr, "how beautiful is Life," were cryptic. Mohr was recommended as a name for a Mountain Lake cabin by Charles W. Gazzam, a family friend and Attorney at Law from Birmingham, Alabam, and by Walter B. Jones, the Director of the Alabama Museum of Natural History. 
Eliza Brodie