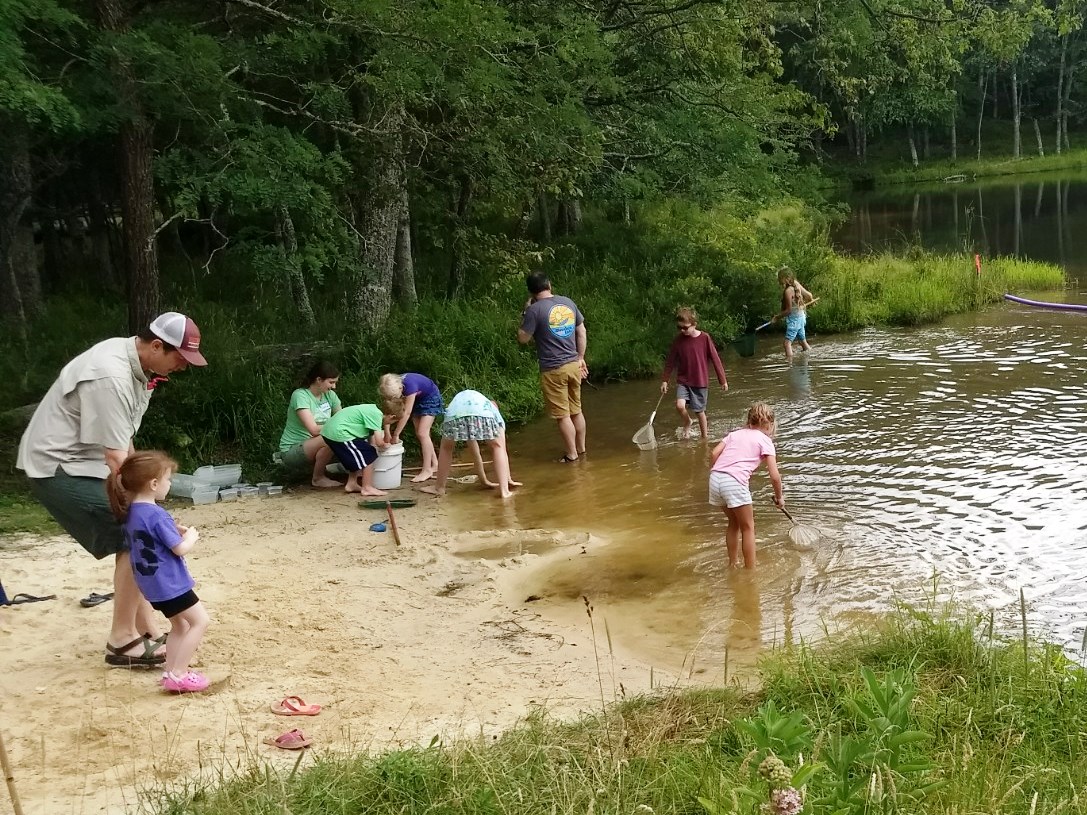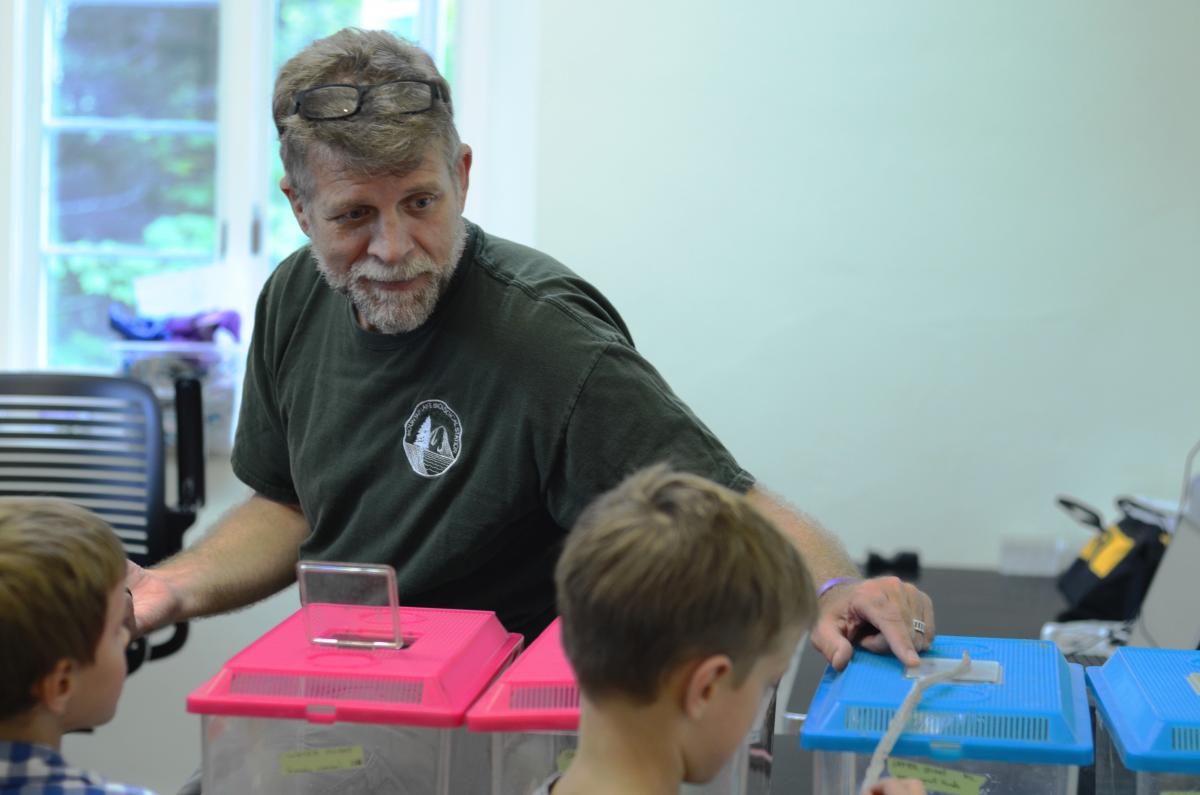 MLBS is excited to announce the return of our annual Open House on Saturday, July 8 from 2-5pm! This family-friendly event is a unique opportunity to meet MLBS biologists and artists, explore our historic facilities, learn first-hand about Station research, and enjoy the outdoors. Come experience open labs, exhibits, hands-on activities, nature walks, arts and crafts, open art studios, and more! MLBS is a diverse community of researchers, students, artists, and others from around the world who live, learn, study, and create atop beautiful Salt Pond Mountain. We hope you'll join us for an afternoon of fun and learning in nature's classroom! 
A program of activities is below. We invite you to RSVP on the Facebook Event Page as updates may be posted there as well. 
Important notes: 
**NO PETS are allowed at the station, and dogs may not be left in vehicles.**
**Carpooling is strongly encouraged.** Parking is limited.
Where & When
Mountain Lake Biological Station, 240 Salt Pond Rd, Pembroke, VA (directions here).
Saturday, July 8, 2023 from 2:00 - 5:00 PM
Program of Activities (subject to change)
Scheduled Events
| | | |
| --- | --- | --- |
|   | NEON Tower Site Tours (40 min guided tour of NEON "flux tower" site) | 2:10, 3:10, 4:10 - depart from Lewis Patio |
|   | Nature Hikes (30 min guided trail walk) | 2:30, 3:00, 3:30, 4:00 – depart from Lewis Patio |
|   | Winds of Peters Mountain (10 min video investigating the local sound phenomenon) | 2:30, 3:00, 3:30, 4:00, 4:30 – Lewis Auditorium |
Continuous Activities & Features
Lewis Hall
| | |
| --- | --- |
| ArtLab Open Studios & Art Displays | 107, 108 |
| Biology of Fishes | 109 |
| National Ecological Observatory Network (NEON) | Foyer |
| A Rolling Stone Gathers No Moss: An Experimental Documentary | 103 |
| Salamanders of MLBS: Journey Through a Dichotomous Key | Hallway |
| Forked Fungus Beetles | 211 |
| Wood Roaches | 210 |
| Snakes & Salamanders | 209 |
| Fly Poison & Friends | 208 |
| Mosquitoes | 204 |
| Plants & Their Friends & Foes | 202 |
| The Mother (felted figure of a woman) | Library |
Wilbur Lab
| | |
| --- | --- |
| Pottery demonstration, ceramics, and paintings |   |
| Fungus Farm – Growing fungi for forked fungus beetle |   |
| Stream Team – Artificial stream with live crayfish & critters |   |
Walton Pavilion & Riopel Pond
| | |
| --- | --- |
| Pond Creature Feature | Riopel Pond Beach |
| Up Close & Personal - Organisms under the microscope | Walton Pavilion |
| Invaders of the Botanical Kind - Invasive plants | Walton Pavilion |
| Nature Crafts & Facepainting | Walton Pavilion Lawn |