Housing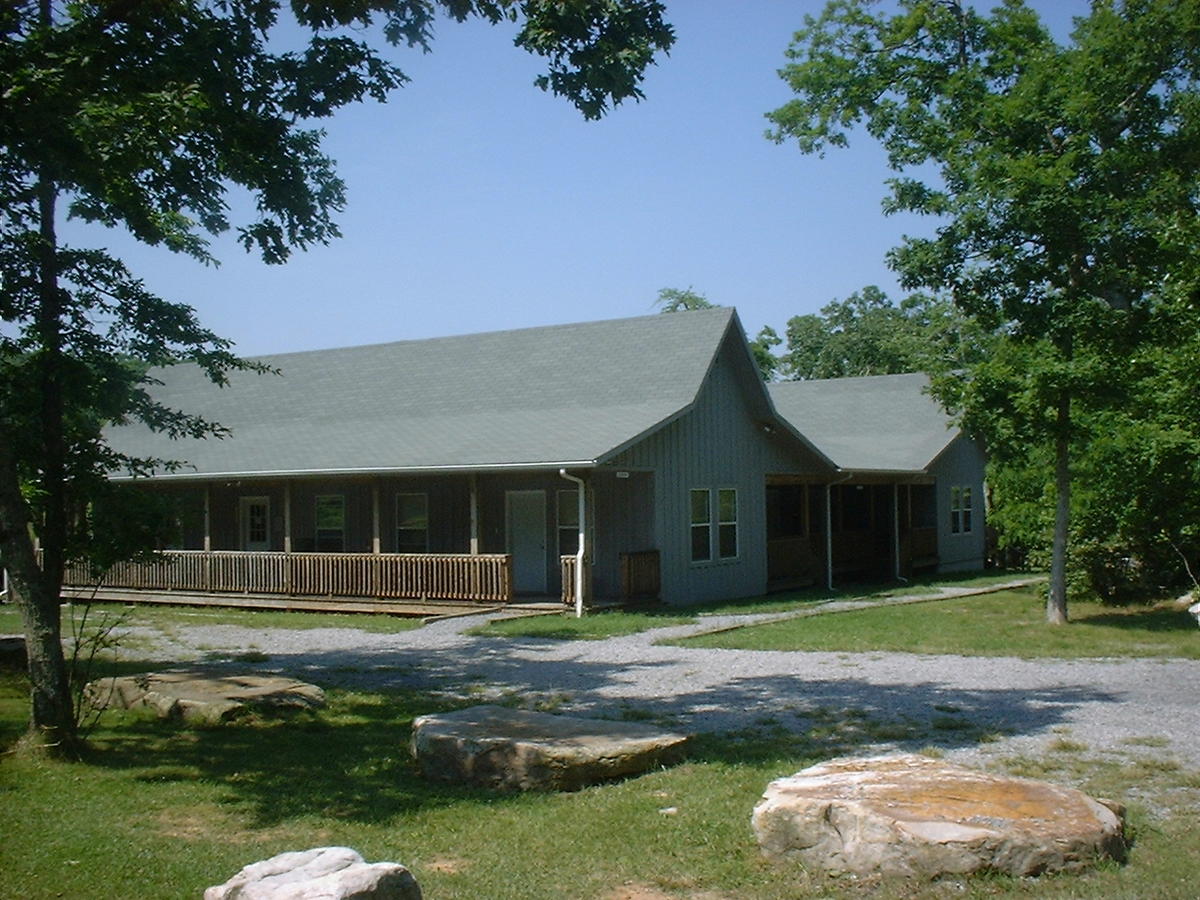 A variety of cottages, dorms, and suites are available in the warmer months of the year, and some limited housing is available year-round. Some housing units have baseboard heat, while others have only fireplaces or are unheated. All accommodations have indoor bathrooms. Residents are responsible for housekeeping during their stay. Linens are not provided. 
Some accommodations date back to the Station's founding in the 1930s. They have been renovated, but retain their original rustic nature. 
ADA accessible housing is available.
Many of the residential cottages built early in the Station's history are named for naturalists who contributed to the natural sciences in the southern United States. Click here to learn a bit about the namesake of each. 
Dining
During much of the summer season (typically mid-May to early August), a full-service dining hall serves three meals a day. When the dining hall is open, all residents are required to join the meal plan. With advance notice, many dietary restrictions can be met; please indicate special needs on your housing request or contact the Station.
The dining hall is ADA accessible.
Communications
Phone Service
There is no cell signal at the Station, and there are no phones in cottages or dorms. There is a public phone in Lewis Hall from which residents may make free local calls (Blacksburg is NOT local) or use a calling card for long distance calls (cards must be purchased in advance and are not available at the station). Internet-based communication methods are popular. Phone messages for residents can be left at the main office (540-626-7196). Additional contact information is found here.  
Researchers and faculty may request telephone service to Lewis Hall labs or offices. Service is provided at cost. 
U.S. Mail and Shipping Services
USPS, UPS, FedEx, Airborne Express, and DHL all deliver to MLBS. Residents may have mail forwarded to the Station, but please use "temporary" rather than "permanent" mail forwarding. Use the following delivery address: 
Recipient's Name
c/o Mountain Lake Biological Station
240 Salt Pond Cir.
Pembroke, VA 24136-3092
Internet and Local Area Network  
Open wireless internet access is available throughout most of the Station.  Public workstations, file server access, and printer resources are available.
Laundry
Coin-operated washers and dryers are available. Residents must provide their own laundry detergent.
Climate
In spite of the Station's southern location, its 3,800 ft elevation means that summers are pleasant and even cool. June and July days average in the 70s F. Nighttime temperatures range from 40-60 F.  May and June are often wet and cold; July is usually warmer and dryer. Unexpected and often severe thunderstorms are common. If you visit in the summer, come prepared for warm sun; torrential downpours; cool, dripping fogs; and cold, crisp nights! Reliable rain gear, waterproof boots, and layered synthetic clothing is the best strategy.
By mid-August, temperatures begin dropping, and it can snow as early as September. Winters are often harsh. Snow may fall as late as April or even early May.  
Recreation
Recreational activities at/near the Station include campfires, square dancing, seminars, movies, volleyball, basketball, a team triathlon, swimming, hiking, and canoeing on the nearby New River. Other local attractions and resources are found on Giles County's web site.  Blacksburg, a small university town (home of Virginia Tech), is a 30-minute drive. 
Pets 
Dogs are not allowed, and may not be left in vehicles. Please do not arrive at MLBS with your dog. No pets of any kind are permitted on the Station without the explicit and advance permission of the Director. 
Accessibility
Some housing and the dining hall are ADA accessible. Many other spaces are not. Buildings on the station grounds are connected by uneven gravel and dirty paths. Please contact the station to confirm any accessibility needs.
Health and Safety
MLBS is a safe place to live and work. However, it is also a remote field station with limited facilities, access, and communications. The Station is surrounded on all sides by miles of hard-to-navigate terrain, and many activities at MLBS occur outdoors in unpredictable and demanding weather. The greatest risk to your health and safety at Mountain Lake is getting lost. Other hazards common to any backcountry situation apply. First aid kits are available on site, and staff are prepared to advise you on how to stay safe.
The station is 30 minutes from the nearest hospital, and the 911 response time may be 30 minutes or more. LewisGale Hospital Montgomery (Blacksburg) is approximately 20 miles from the Station. Carilion Giles Community Hospital (Pearisburg) is smaller but slightly closer. Additional information on a variety of local medical services is found in the MLBS Handbook.
The staff at MLBS are committed to providing a safe environment for all residents. Please notify station staff if you have any concerns about your own physical or mental health and safety, or that of others. Any and all concerns will be received with respect, compassion, and confidentiality.
Mountain Lake Biological Station is an academic workplace, a home for many of us, and a supportive and welcoming community. Everyone's safety and comfort is our highest priority. Our effort to define and communicate a positive atmosphere and culture is ongoing, and relies on awareness and input from all of you.
In an Emergency
In any emergency where life or property is at risk, first dial 911. Then notify MLBS staff immediately, day or night. If staff and residents need to be summoned quickly, ring the dining hall bell loudly and continuously.
Rules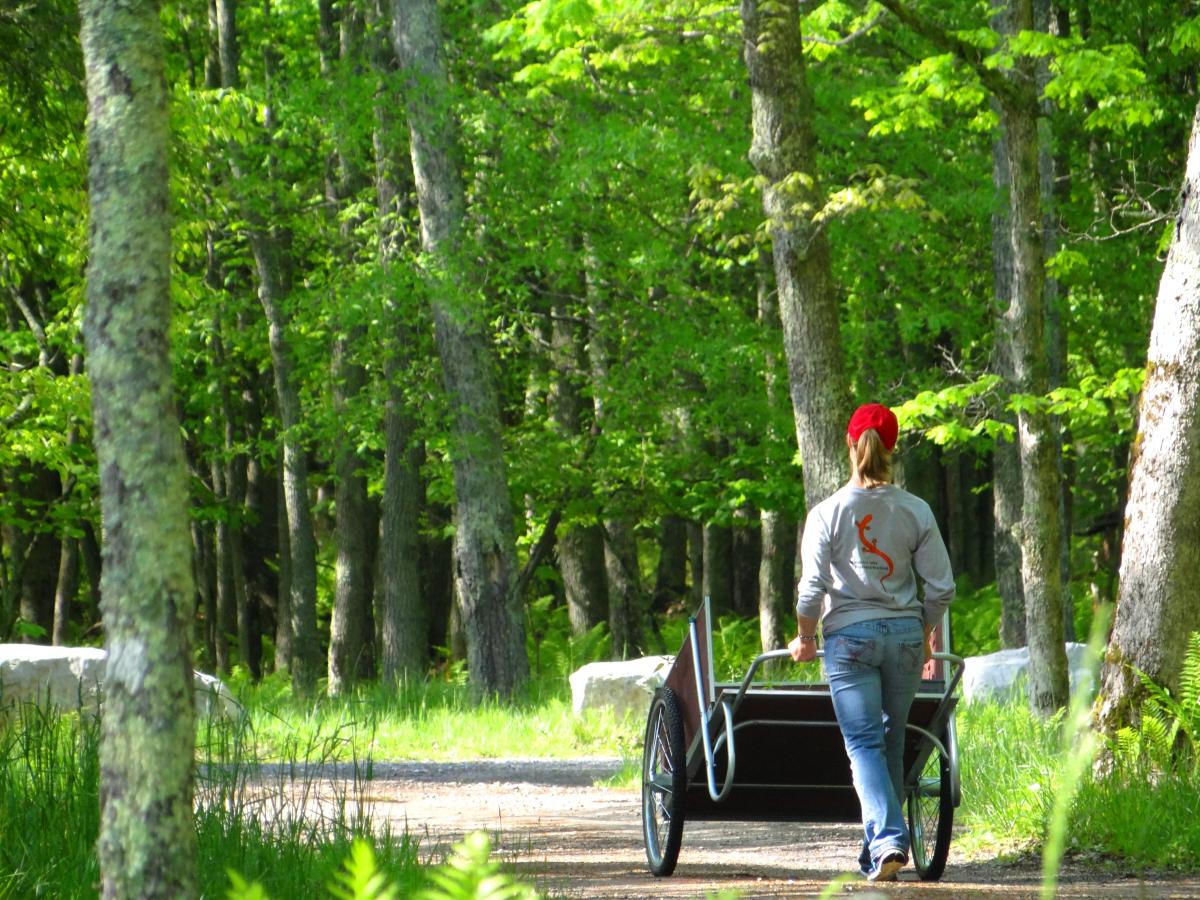 MLBS is a unit of the University of Virginia. Anyone using the Station in any way is subject to the rules, regulations and customs of the University, including alcohol and drug policies, use of computer resources and communications (including digital copyright, obscene material and other information policies), and the academic Honor Code.In order to protect the interests of the community, Station administration reserves the right to dismiss any person behaving in an inappropriate manner or whose actions it is judged pose a danger to him/herself or others. Basic Station rules and procedures are outlined in the MLBS Handbook, and it is the responsibility of all users to read and follow them.
A few special notes:
Dogs are not allowed, and may not be left in vehicles. Please do not arrive at MLBS with your dog. No pets of any kind are permitted on the Station without the explicit and advance permission of the Director. 
Firearms are never permitted, including in vehicles.
Speed limit is 10mph
Mountain Lake Biological Station is a scientific research facility. Visits are by appointment or invitation only. 
All arrivals must register at the Station Office, 102 Lewis Hall.
Notification of Risks and User Liability Waiver
All Station users are required to complete the on line Liability Waiver prior to arrival.  
Certain known and unknown risks are associated with the use of field stations. UVA's Office of Risk Management requires us to post notification of certain risks and liability statements:
Public Statement of Field Station User Assumption of Risk and Liability
Off-Site Accommodations
The Mountain Lake Lodge is located just two miles from the Station. Family and friends of MLBS residents often enjoy staying in the main lodge or one of its private cottages. For reservations, call 540-626-7121.
The town of Blacksburg, home of Virginia Tech, is a 25-30 minute drive from the Station. It offers a wide range of accommodations and services. Giles County, where the Station is located, also offers a variety of accomodations ranging from rustic to luxurious. 
Group, Meeting and Conference Use
If you are interested in hosting a scientific retreat, conference, or meeting at the Station, please visit the Group and Meeting Use page and contact us with questions.